A year after disputable replacement of German language by Sanskrit at Kendriya Vidyalayas schools, India and Germany consented to an arrangement for teaching German as an extra foreign language at these schools on Monday. Later for the modality work out implementation a separate agreement will be signed between the Kendriya Vidyalayas (KVs) and the Max Mueller Bhavan. Indian languages including Sanskrit will be taught in Germany in mutuality.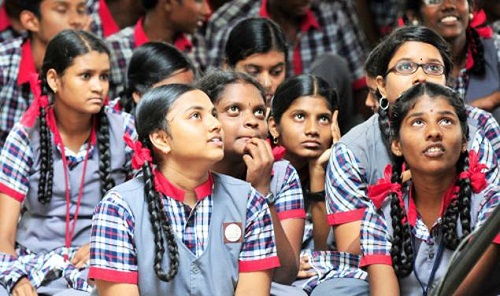 Foreign secretary S Jaishankar said, German will be taught as an additional foreign language and included that modern edge Indian languages will be taught in Germany at the same time. German Chancellor Angela Merkel earlier at joint media cooperation with Prime Minister Narendra said, we have a considerable measure of scholars who are keen on learning Indian languages. In any case, the agreement won't violate the three-language equation and Sanskrit will keep on being taught as the third language in KV schools. Under the equation, a student needs to study any modern Indian language alongside English and Hindi.
An year ago a huge discussion emitted when the KVs chose to quit teaching German as a third language and replaced it with Sanskrit. The overseeing body of the KVs in its meeting in October a year ago coordinated that teaching of German as a choice rather than Sanskrit be ended as it violated the equation. The KVs had signed a notice of comprehension that made German a third language without taking the HRD Ministry on board. so the Ministry guided them not to recharge the notice.