Greater Hyderabad Municipal Corporation has come up with new innovative idea of installing new Light Emitting Diodes (LED) in the place of conventional street lights across Hyderabad city, this idea has helped GHMC in saving a huge amount of Rs.100 crore in electricity bill. The LED bulbs consumes less powers and emits more light when compared to the conventional street lights.
GHMC Save Rs.500 Crores by Installing New LED Street Lights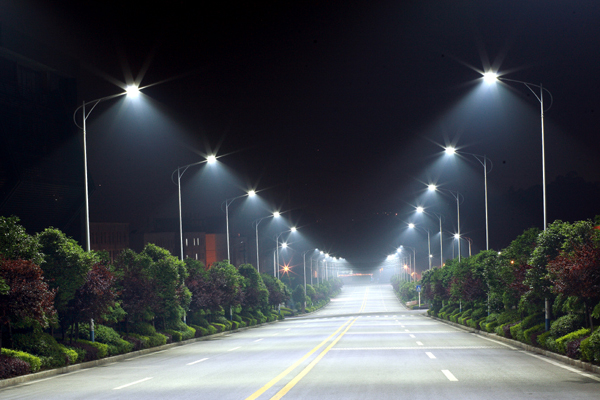 Last year GHMC has installed 750 LED street lights across different areas of Madhapur and Chandrayangutta. In a statement GHMC mayor Bonthu Rammohan said, in the first phase they are going to replace 32,000 street lights in the city with new LED bulbs in Central Zone and 4,13,029 street lights will be replaced by LED lights in remaining phases.
A complete report on the project of installing new LED lights in the place of current street lights and send it to the Indian government to get the approval permission. GHMC has been spending Rs.190 crores on these conventional street light as they consumes 60 mw of power. At present, 20 million units of electricity is being consumed by corporation in a month.
According to the corporation, to complete the project required estimated cost would be about Rs.500 crores. Bonthu Rammohan said that a detailed study has to be conducted to replace the present street lights with the new LED lights of different wattage.