Gilu Joseph Breastfeeding Photos – Malayalam Magazine Grihalakshmi published Breastfeeding image of Malayalam actress Gilu Joseph on March 1st, 2018 Edition.
Gilu Joseph Grihalakshmi Breastfeeding Cover Photos Goes Viral
Many Malayali's and social media netizens Praising actress Gilu Joseph for posing for Breastfeeding. The main motto behind this Grihalakshmi Gilu Joseph Breastfeeding Cover photoshoot, Everyone needs to know about mother milk importance.
Check Out the Cover Pic Here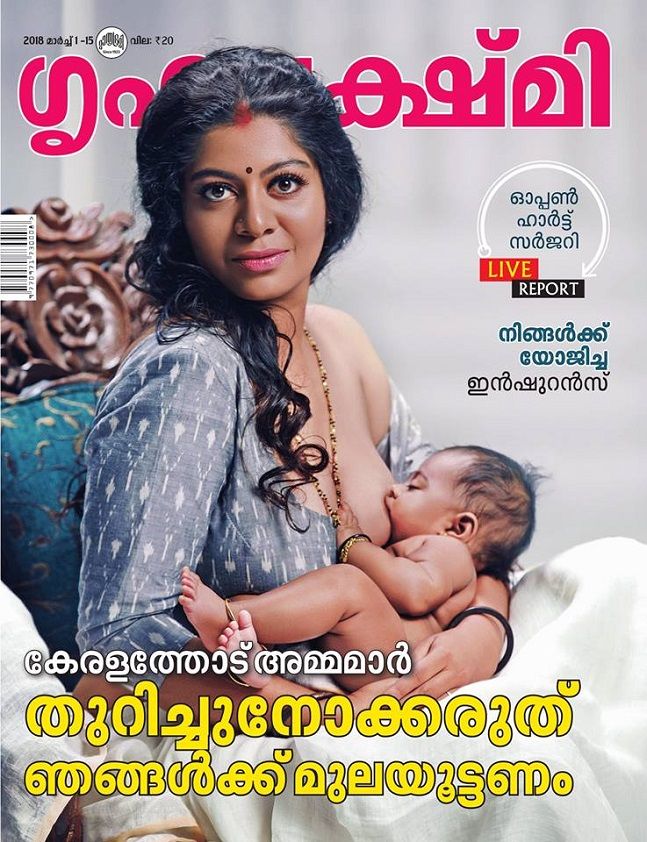 Few Details About Gilu Joseph
She is working Air Hostess as Fly Dubai. She is also acted few Malayalam movies, Her upcoming movies in 2018 are. Gilu Joseph also writes poet and Lyrics for Malayalam Movies. Also, Check Gilu Joseph Biography.