Girl hangouts at night is not accepted in India says Union Culture Minister 'Mahesh Sharma' resuming mend for controversies. In a private TV channel interview Sharma mentioned girls who desire to have night parties is not objectionable else where but it is not part of Indian culture. Mahesh Sharma speaking about his association with RSS questioned is there any action of act against national interest, if not then why to criticize RSS. He asked what is wrong in performing discussions of national policy with RSS.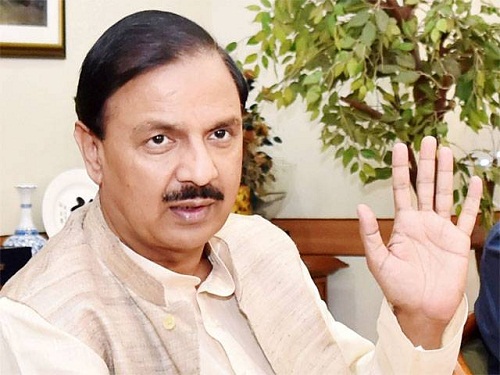 Later he pointed meat ban controversy for Jain festival saying why people feel wrong on banning meat for just few days to respect particular community. Don't Hindus ban during navratri period or don't we have special bans on Roza Iftar. So is there any wrong is respecting particular community sentiments as it is just small sacrifice for just two days. In recent times he was highlighted in news for another controversial statement when he said A P J Abdul Kalam was very great nationalist despite being Muslim. Rival parties demanded adjournment for suspecting 17 crore Indian Muslims nationalism.
According to his statement opponents say that President Kalam despite being Muslim was a humanist and nationalist so what does that convey in simple language Muslims cannot be trusted. AIMIM Chief Asaduddin Owaisi said it is distortion after 69 years of independence of this great country, there was a minister in Modi cabinet suspecting my nationalism. Sharma continuing his controversial comments said, he respects Quran and Bible equally same as the way like Ramayana and Gita but they are not soul of India.