Prime Minister Narendra Modi who visited Google Head Quarters has announced that Indian Railways will collaborate with Search Engine Giant to provide free Wi-Fi services at Railway Stations.
Initially this free High speed internet services will be offered in 100 railway station and it will be expanded to 400 more stations in the coming year.
As a part of the project, the first station where this Wi-Fi design prototype is being set up is the Mumbai Central which will be getting ready in october.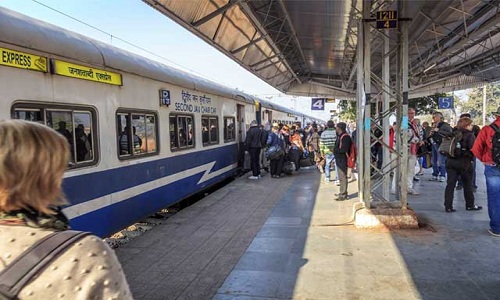 This high speed internet services will be available for free of cost for passengers for first 30 minutes and valid for a period of 24 hours and later it will become a paid service.
Using this Wi-Fi services passengers would be able to download a movie within 4 minutes before they onboard on long journeys.
This free services will be offered to approximately around 10 million people who pass through A and A1 class stations every day.
"This will rank it as the largest public Wi-Fi project in India, and among the largest in the world, by number of potential users," said Sundar Pichai in a blog post.
RailTel has built 4500 Km of Optical Fibre Network connecting various cities and villages over various stations in India.