Google has announced today that it is going to launch a Android Nanodegree program in partnership with Udacity with the vision to transform India into a hub of quality mobile developers for local and global apps.
The Android Nanodegree program is to help advanced developers to acquire new skills and to learn how to write apps in few months from anywhere and any device.
These program consists of courses developed and taught by Google Developer Relations team which includes project reviews, mentorship and career services from Udacity. The syllabus will be updated regularly with new contents and the students will be certified which helps them become best Android Developers in the market.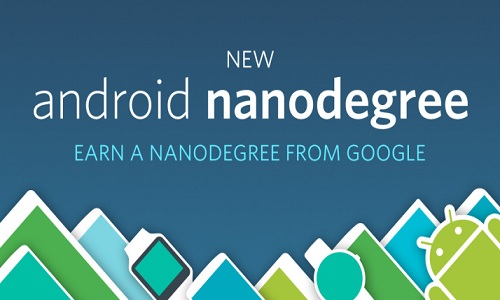 India is the second largest in the world with 3 million software developers and it has the potential to become world No.1 by 2018 with 4 million developers. Hence Google is focusing on India to helping it to become supreme in mobile development with this educational program.
"While India has millions of software developers, we still lag behind in creating world-class apps. With the launch of this program we want to bridge the gap by providing India's developer community an easy access to learn and build high quality apps for the world," said Rajan Anandan, VP & Managing Director, Google South East Asia & India.

"We are excited to be launching Udacity in India today and honored to be partnering with Google and Tata Trusts as we bring our Nanodegrees to millions of people in India," said Sebastian Thrun, founder and CEO, Udacity.
Registration to the program is open and the duration of course will be from 6 to 9 months with cost of Rs.9,800 per month. Udacity will be refunding half of the amount of fee upon the completion of course. A conference will be hosted for top thirty students in the program in Bangalore at the end of the year.