Google has launched its latest Nexus Phones named Nexus 5X and Nexus 6P in India which will go on sale across online and physical retail stores Rs 31,990. The company has partnered with LG for Nexus 5 and it has associated with Huawei for 6P. Both the mobiles comes in two different variants, Nexus 5 comes in 16GB and 32GB variant with a price tag of Rs 31,990 and Rs 35,990 respectively. The Nexus 6P is priced at Rs 39,999 and Rs 42,999 for 32GB, 64GB and 128GB variants.
First we will move on to the specifications of Huawei made Nexus 6P which bears a 5.7-inch AMOLED display with 1440×2560 pixel resolution and a Corning Gorilla Glass 4 protection. The device is powered by a Snapdragon 810 processor coupled with 3GB RAM.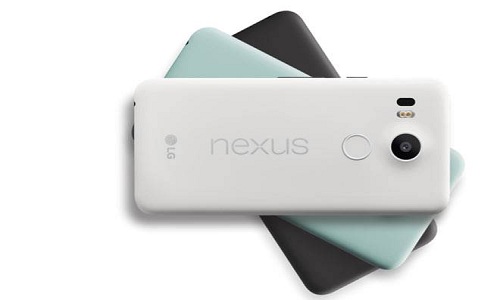 It mounts a  12.3MP rear camera with a  1.55micro pixel and a 8MP rear camera. The body is made up of metal and it is measured 7.33mm thick and the device draw its power by 3,450mAh battery with 7 hours of use with 10min of charging.
In terms of Nexus 5X specifications it sports a 5.2-inch screen with relatively lower Full HD with 1080 x1920 pixel resolution powered by 64-bit Snapdragon 808 processor with 2GB of RAM. It is equipped with 12.3MP camera rear camera and a 5MP front-facing camera.The device is backed with 2,700mAh battery which will give 3.8 hours of delivery time.
Both phones have no external storage options and has a reversible USB port C with quick charging facility and runs on Android Marshmallow operating system.
Speaking about the launch David Shapiro, Global Director of Chrome and Android Marketing at Google said, "India is now the fastest growing smartphone market in the world, and it's exciting to launch our newest Nexus phones here. We're looking forward to the Nexus 5X and 6P delivering premium experiences for Indian users, demonstrating what is possible when innovative hardware, thoughtful design, and the latest Android software all come together."
The pre-order booking will begin from today at 2PM  on both Flipkart and Amazon. The devices will go on sale from October 21.