Google on Thursday has introduced a new app called Delhi Public Transport App which is developed to help the people of the city to navigate public transport even in the slow connection.
This Android only app will help users to get transit directions and timetable data for buses and metros in the capital city even in an offline mode or with limited data access.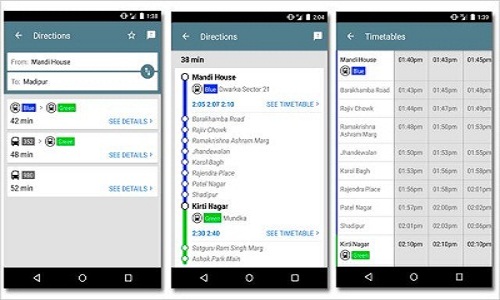 "Delhi Public Transport app makes the direction and time-table information for Delhi Metro and buses available offline, to help users get information about directions between bus stops and metro routes even when they don't have any net connection," Google said in a statement.

"Once the app is downloaded, it uses no data for directions' queries or timetables, even if the phone is online. A small amount of data is used for news alerts (if online, roughly 1 KB each, about once a day) and user-optional feedback (up to 100 KB per feedback report)," it added.
This app will use same conveyance data for DMRC metro, DTC buses, DIMTS (orange) buses and Gurgaon Rapid Metro as that found on Google Maps.
Google Maps offers offers public transport and transit options for many cities around the globe, but developing this one represents its first city specific app for people.
This is an experimental app of Google, designed from scratch by the same team. Every city in the world has its own transport facility, but it is not clear whether Google has a plan to extend it to other cities around the globe.
This app can be downloaded from Google Play store and weighs around 1 MB in size.