Search Engine giant Google has increased its focus on its Photo App to make its services more competitive. It has released a new feature to its Photo storage app which allow user to resurface photos and videos that are taken in the current  date in the previous year.
Users can access this feature from the Assistant view under 'Rediscover this day'. This will tell the user where they are and with whom they are on that day. One important thing to note is, the photos and videos are kept in private until the user wish to share it with social media.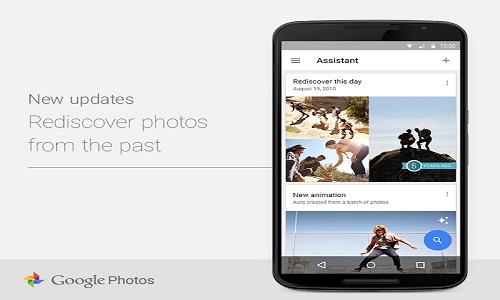 "Photos help us reminisce about the things we've done, bringing back events from one, two, or even ten years ago," said Google Photos team.

"Today, Google Photos is introducing a new opt-in feature where you can choose to privately rediscover your memories from the past."
This feature is live in  Web and iOS, where it will moderately rollout for Android.
In addition to its Photo app, google also updated its Sheets with auto fill pattern. This auto fill pattern helps the user to quickly add information based on pattern. To access this feature, user will find a auto fill option in the Pop-up bar where they can select span of cells to enter data. It also have a feature of changing keyboard mode according to the work.
Google Docs also received an update with print preview option where the user can see the print preview of a document to know how it will look after it is printed.