Supreme Court on Friday has pronounced a verdict that government appointing judges into the higher judiciary is Unconstitutional and also struck down 99th Constitutional Amendment Act and reinstate the the earlier collegium system for appointment of judges.
The court also said that the interference of political leaders (Law Minister) in appointing the judges is a against the independence of judiciary.
However, one of the five judges in the Constitution Bench,Justice J Chelameswar has alone contradicted from colleagues as far as 99th Constitutional Amendment was concerned. He also said that government has the power to revise the constitution and appointment of judges by Chief Justice of India through collegium will not come under altering the basic structure, hence the government's revision of law is valid under the law.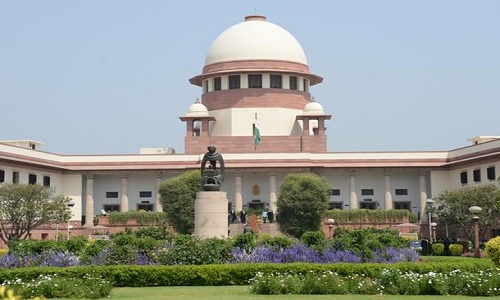 Modi Government has surfaced this constitutional amendment as a part of making improvement and replacing 1993 collegium system of appointing Judges in the courts.
This judgment has come after sets of PIL challenging the validity of the constitution act. Soon after the judgement was given attorney general Rohatgi said, "A flawed judgment ignoring the unanimous will of the Parliament, half the state legislatures and the will of the people for transparency in judicial appointments. Inappropriate to revive the collegium system. This judgment is not a case for review. The parliament may take a call."
Former Law ministers and senior advocates Ram Jethmalani ,Kapil Sibal, Harish Salve, KTS Tulsi and few other have expressed their opinion on the judgment pronounced by the supreme court.
During the proceeding, the centre has said that old system of appointing judges was prone to defects and defended its move to introduce the new law.
Under the NJAC act, two notable persons will be selected by Chief Justice of India, Prime Minister, Leader of Lok Sabha or Leader of Single largest party in opposition. The two notable person will be selected from scheduled castes or scheduled tribes or OBCs, minority communities or a woman for a period of three years and they are not eligible for reappointment. On the final day of hearing court contradicted with the government by saying that a person who do not have any specialized knowledge in the new system cannot take part in judicial appointments.