Cabinet has cleared issues regarding Goods and Service Tax(GST) bill amendments and have issued compensation of five years revenue on states which means imposing a nationwide tax as approved by the Rajya Sabha Select Committee. Prime Minister Narendra Modi has agreed with select Committee decision over compensation on revenue to be imposed on states. Other Regional parties like TMC of West Bengal and BJD from Odisha will get favor the central rule so as to get approval of landmark constitution Policies.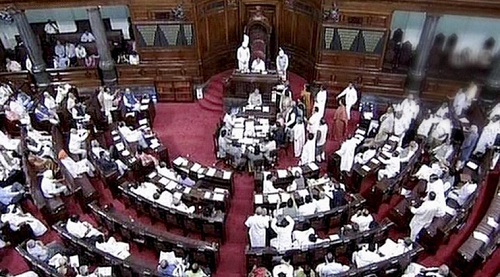 Rajya select committee under the guidance of Bhupender Yadav has facilitated report which suggests that GST rate should not exceed 20 percent. The new constitution bill for GST will be replacing indirect taxes like sales tax on every good except liquor. Changed GST amendments are already forwarded to Lok Sabha and approval is pending in the Upper house.
The revenue loss states might experience during the first five years launch of GST will be compensated as stated by the cabinet. Central is planning to launch GST from April 1st 2016, How ever the Bill is still under scrutiny by Rajya Sabha.
The Rajya Sabha panel has recommended an explanation to be included in the provision that could make it clear that the 1 per cent levy should be imposed goods sold and not on inter-company inventory transfers. Rajya Sabha committee is expecting that a 1 percent levy should be included on products sale and no changes on inventory transfers within the companies.
Committee planned GST rates has yet to be finalized by Finance Minister with voting percentage from Centre and State together. As per the current situation government is planning avail 100 percent compensation for the first three years of GST practice and followed by 75 percent and 50 percent for fourth and fifth year respectively.