A day later stock markets sorely hit by universal financial crisis, NDA government pleaded opposition parties to help in order to carry flagship economic improvement of constitution. Congress which did not permit government to pass GST Bill at monsoon session from 21st July to 13th August made their demand to remove BJP leaders that remained tactful.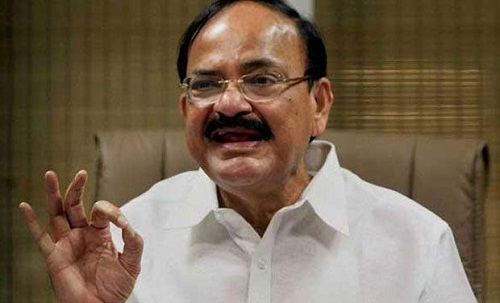 For this purpose government may soon convoke a special session of Parliament, said Parliamentary affairs minister M. Venkaiah Naidu. Congress leader Sabha Mallikarjun said initially their party would check whether government included suggested amendments in the bill. NDA lacks in durability without the support of Congress for their government to pass GST Bill in Rajya Sabha.
Naidu said, "I appeal to all political parties to please think and act in national interest by respecting the mandate of the people. If some parties want to oppose any legislation, they have got every right to do so but it is undemocratic to stall the House and not allow taking up Bills which are of paramount national interest. This is even more important in the backdrop of current financial situation across the globe."
During entire monsoon sessions, Congress has not allowed Rajya Sabha to function demanding removal of Madhya Pradesh Chief Minister Shivraj Singh Chouhan in Vyapam scam, Rajasthan Chief Minister Vasundhara Raje and External Affairs Minister Sushma Swaraj for offering their help to former IPL chief Lalit Modi. Minister stated new deliberation will be held with all political parties regarding agreement of passing Bill.
"I have been and will be meeting leaders of various political parties to discuss all issues and seek their cooperation. The government shall, if required, call the second part of monsoon session in order to pass important legislations," said Naidu.