To endeavor setback of ongoing dispute 'One Rank, One Pension' (OROP), government planned to announce an assortment for ex-armed jawans on Saturday. Indian military veterans intimidated to raise their perturbation in case government fail to execute their demands on Friday and reports say today hunger strike ex-servicemen will terminate their protest. OROP scheme is anticipated to be announced around 3pm by Defence Minister Manohar Parrikar.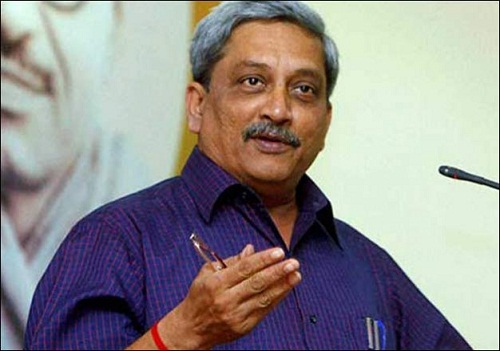 In talks with ex-servicemen representatives, government has also prepared drafts which persist indecisive conclusions involving many negotiators. Government is going under pressure about OROP scheme on veterans protest which is entering into 83rd day. On reaching Bihar Assembly elections, they may announce scheme shortly. Veterans say government version over OROP is not acceptable and said they had not received any official statements on it.
Indian Ex-Servicemen chairman for movement and Retired Major General Satbir Singh said,
"We will intensify our agitation if OROP is not in conformity with what we are asking."
Government took 2013 as base year for OROP and July 2014 as implementation date besides delivery of review to every five years. This is not accepted by veterans as they claim 2014 should be considered as base year if they specify July 2014 as date of implementation. They even showed their obligation to five year review instead asking to carry out revision for every two years. Even they said juniors would get more pension than 11% of seniors who retired. Most major key ward in ex-servicemen demand is, juniors must not get higher pension than seniors.
Hunger strike on demand of OROP implementation began in June and repeated fasting has been perceived in few 60 cities while some started it since 17th August.