India's Road Transport Ministry has issued a guidelines to regulate ride hailing companies such as Uber and Ola that includes emission norms and background checks of drivers.These rules may end the uncertainty on how the app based service operate in the country. The officials have asked the state to make sure whether  the companies with call centres and app based service providers are following emission standards.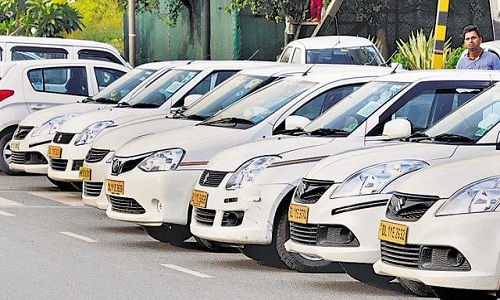 These guidelines make extensive background check of the drivers to ensure safety of the passengers. The rules mention that any person who has criminal background is not eligible to be appointed as a driver. Even Though it is not sure whether the rules will be binding on states and it remains uncertain. However both the transport companies have appreciated the move.
"We welcome the advisory from the Ministry of Road Transport and we believe this is a major step towards positively impacting the ecosystem and its stakeholders, that technology platforms like ours have created. We will continue to work with the government, under the aegis of this progressive directive, offering our complete support and commitment towards building mobility for a billion people", Ola said in a statement.
Recently, ride hailing services are facing criticism from officials regarding their safety measures, after a incident of Uber Cab driver raping a woman passenger in the national capital. After the incident, such type of services are banned in Delhi and recently the decision was abolished by the court. There was also a outrage on Online taxi companies after it was found the accused driver is having a criminal background record.
"This will clear the air for states to form their own rules, treating them at par with other cab fleet owners and the app-based cab should be treated as a normal cab," Road Transport and Highways Secretary Vijay Chhibber.
India's Federal Ministry has expressed its support in April, saying such firms are "bringing value to the economy and the people".