The government on Tuesday has issued new reforms for Spectrum trading which will benefit telecom operators to purchase radio signals from other telecom companies to improve the quality of the services to meet their needs. Earlier the telecom operators have only option to purchase the air waves through an auction conducted by the Telecom Department.
"The government has now decided to allow trading of access spectrum as per guidelines," an official paper said.
This trading guidelines may give a relief to those telecom operators who are losing money and offers a great relief to those who are a large subscriber base which need more spectrum.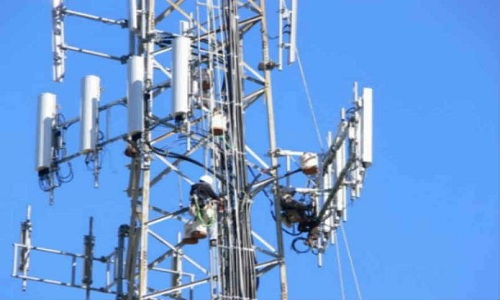 As per the rules, a telecom operator can sell their spectrum to another operator when they meet government restricted frequencies in 800 MHz, 900 MHz, 1800 MHz, 2100 MHz, 2300 MHz and 2500 MHz and only after two years after they have been allocated.
Operators who purchased radio waves through auction except 800mHz or which the market price paid to government can be used for sale. The spectrum in 2013 was purchased by Sistema Shyam Teleservices and the operator has to pay the difference of radiowave price in 2013 and 2015 auctions.
Once the spectrum is by another operator, its liabilities and dues related to it will be transferred to the operator who purchases it. The government has also imposed a transfer fee of one percent on the whole transaction amount to the buyer despite there is a strong opposition from the industry.
It is up to the telecom operators to decide the amount they want to trade their spectrum, government will impose taxes and other charges based on market price-which will be always more than the auction determined price.
"If auction-determined prices are more than one year old, the prevailing market price shall be applied by indexing the last auction price at the rate of SBI PLR (prime lending rate)," the guidelines clarified.
The standards that allow  operators to change their frequency spots through mutual contract will not be considered as trading.