In an damage control exercise and hostile the youngsters agitation for reservations, Gujarat Chief Minister Anandiben Patel has announced a "Unreserved Scheme"called Mukhyamantri Yuva Swavalamban Yojana (MYSY) on Thursday.
This scheme is implemented for the merit students who score more than 90% marks in their Class 12 exams and hailing from economically backward family with maximum annual income of Rs.4.5 Lakhs per year and also provides age relaxation for applying for government job irrespective of caste barriers.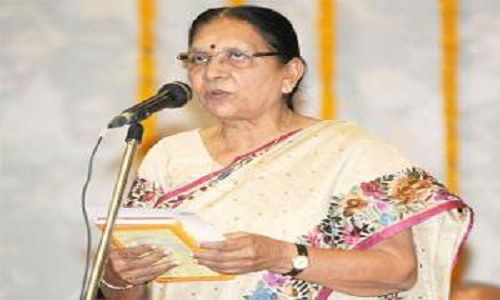 The Chief Minister has announced a package of Rs.1,000 crore per year to implement this scheme and said "The government has decided to pay 50 percent fees of the medical college students a year, while Rs. 25,000 each will be provided to students of engineering courses a year," Ms. Patel said, at a meeting with educationists, social workers, academics and owners of private and self-financed colleges.
The government has also said that it will bear the differences between the fees in the government and private institutions for the students who are forced to join in the private colleges.
The scheme is implement from the current academic year itself where around 70,000 students are going to be benefited with out any caste and gender discrimination.
Gujarat Government is also planning to increase 1000 seats additionally in medicine colleges in the next three years with a public-private partnership.
The ongoing patel agitation has unveiled the fact that higher education has become expensive due to the mushrooming of self financial and private institutions that have come up in last decade.
Patidar Anamat Andolan Samiti convener Hardik Patel has dismissed this program as a "Lollipop" and said their agitation will continue. He said that community's opinion on this scheme will be declared after consulting the respective members.