Gujarati Woman Doctor on Thursday has tried to gatecrashed the India Africa Forum Summit, causing a security panic. The Prime Minister Narendra Modi was present in the Summit when the incident took place. The security persons tried to stop her when she entered through the gate and asked her to produce the Pass, the woman has shown a "Special Invitee" pass to the woman constable which was not the right one to enter into the venue.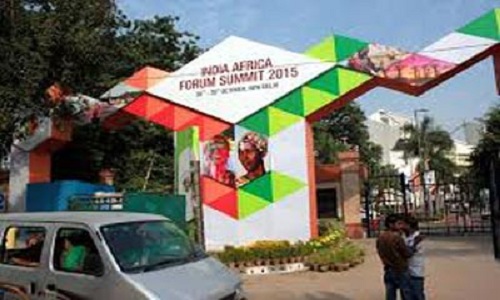 The woman was quickly detained and frisked by the cops and questioned for nearly four hours by the Intelligence Bureau, according to the sources. She was let off later, but has not given a clean chit sources said.
"She was not a security threat. However, facts are being checked," the police statement said.
The local Intelligence Bureau in Gujarat is performing a background verification check. They found her address was a genuine one, according to the sources, she is holding a MBBS degree and is a practicing doctor. She claimed to get some business at the summit.
An officer while explaining about the incident said the external affairs ministry have made allocation of making passes to media, representatives and some special invitees. "A desk was especially set up by the XP division of the MEA inside gate No. 8-D meant for entry of media-persons and manned by MEA officials. A lady entered through this gate with a card on which "Special Invitee" was written. She was subjected to frisking and screening of her belongings," a Delhi Police statement said.