Haldhar Nag, a resident of Odisha recently received prestigious Padma Shri Award. I bet most of you don't about him, here is a special article on Haldhar Nag A Class 3 Dropout Poet who is now a Ph.D subject and his poems are taught at Universities.
Haldhar Nag is a poet, all his poems are in Kosli language. Nag has barely attended school up to class 3 and dropped out of school. He showed everyone that even if you are not well educated or financially weak you can reach the greater heights. Five scholars have written Ph.D thesis on this poet.
Poet Haldhar Nag Life Story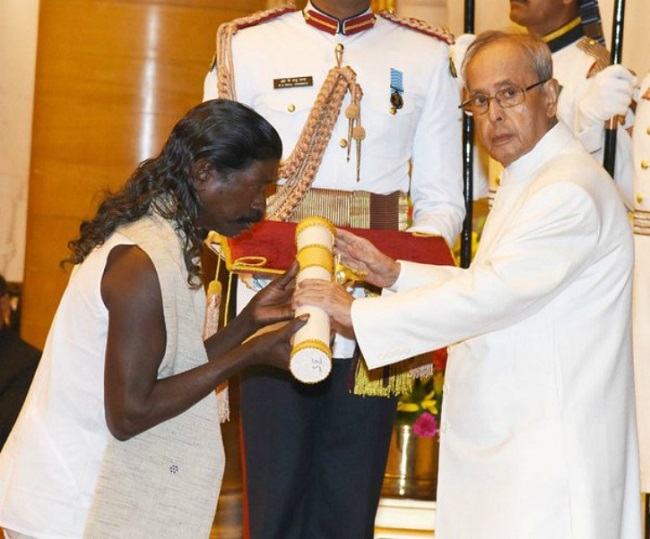 World's NO.1 news channel BBC has made a documentary film on Haldhar Nag life and history. He was born in a poor family and lost his father when he was 10 years old. To take care of his family nag has started working as a dishwasher at local sweet shop in his childhood.
After two years of work in the sweet shop, a village head gave him work as cook in a high school where he worked for 16 years. Nag said when new schools started in his village, he approached and took loan of Rs.1000 from which he opened up a small shop.
Indian Cricketer Hardik Pandya Life Story
While he was selling stationery items and edibles to students, he thought of writing poems. "In 1990 Nag wrote his first poem 'Dhodo Bargachh' (The Old Banyan Tree)" which was published in a local magazine.  After his poem got published, he took courage and wrote four more poems and sent them to local magazine and they published all four poems which encouraged Nag to write more poems.
Even though he has studies up to 3rd class he has great memory power, he said remembers all poems that he has written. His poems are mostly based on nature, society, mythology and religion. Villagers calls Haldhar Nag as Lok Kabi Ratna.