On Tuesday Patidar Anamat Andolan Samiti (PAAS) convener 'Hardik Patel' proclaimed two-angled approach for subsequent phase of their agitation to impel demand for reservation. Patidar members organized 'Dandi March' from Dandi to Gandhi Ashram. They intend to visit each elected Patel leader's residence including MPs and MLAs on Wednesday presenting them with a flower.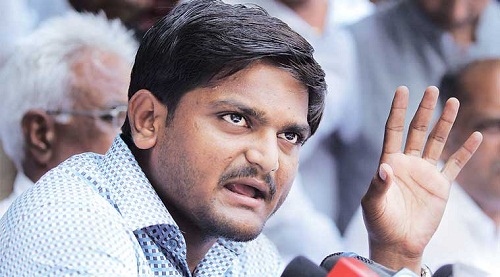 Patidars will visit every village along the way influencing community members to join their agitation. PAAS core committee member Dinesh Patel said Hardik will start march but do not continue complete route as he join group periodically at different places.
Hardik stated, "We will follow footsteps of Gandhiji and will start protests in a peaceful manner. Around 50 Patidars will walk from Dandi village in Navsari district to Sabarmati Ashram in Ahmedabad in a fortnight. We plan to begin the yatra on 5th or 6th of September."
PAAS leaders expressed they need peaceful movement and they even trying to target the complete event aiming no controversy and no change in their future prop. Hardik was in Surat to have interaction with PAAS leaders and held meeting with 700 random Patel city industrialists along with youth leaders of the community. He and other PAAS members met 30 Patidars of Surat's Lajpore Central Jail on Tuesday. They were arrested for Maha Kranti rally violence on 25th August in Ahmedabad.
Further Hardik said, "We want state government announces compensation for those Physically tortured by police. It should also take strict action against police responsible for thrashing people and damaging their properties and vehicles."