Madras High Court has rejected Telecom Minister Dayanidhi Maran urge for issuing bail in illegitimate Telephone Exchange Case and has also ordered him to surrender to CBI with in three days span. Court examined CBI's allegations over Maran on Telephone Exchange Case have given order in accordance with the consent of the material.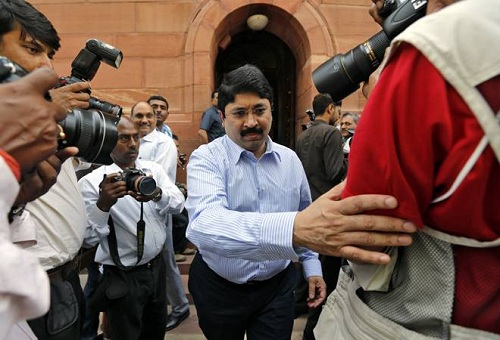 High Court Justice R Subbiah has granted bail for Maran on June 30, accepting to attend for the inquiry by CBI when needed. CBI has later approached the Court that Maran was not at all cooperating in the investigation. Justice S Vaidyanathan rejected Maran's bail plea saying, Court has examined every document available relating to Maran, He being the Telecom Minister seems to have misused his powers wrongfully obtained illegal telephone connections under the name of BSNL.
FIR was lodged in the year 2013 against Maran, yet CBI didn't arrest him until recently. Court is no mood to listen Marans plea stating he was falsely accused in the case just with the intention to humiliate.
High Court stated,"I find considerable force in the contention raised by Additional Solicitor-General of India, when a number of under trials have been languishing in jails even for petty offences, then, why Maran should be extended special concession… when serious allegations of corruption, cheating and causing wrongful loss to the exchequer of the government to the tune of crores of rupees, have been attributed to him."
CBI has stated in the charge sheet that, Maran during his term as Union Telecom Minister, has launched 300 high speed lines to his home near Boat Club Road, Chennai for faster transmission of TV channels owned by his brother Kalanithi Maran. Reportedly he even faked 364 telephone numbers which were taken on the names of officials of BSNL in Chennai.