Telangana State Government is striving Hard to transform Hyderabad City into Digitized Form of City. To accomplish this Telangana Bus Transport system has made few tie-ups with "Go Rural India" Organization. As part of the agreement, in some of the routes across Hyderabad city where there is bus transport facility exists, the accord is to provide Wi-Fi Services over the listed areas.
How To Activate Free Wifi In Hyderabad City Buses
Hyderabad Buses now to provide Free Wi-Fi services for first 30 minutes and charges will be applicable for the rest of the time. It is the latest scheme initiated by the Telangana State government to profit travelers in the bus. By this activity Hyderabad might definitely be turned into a Digital City.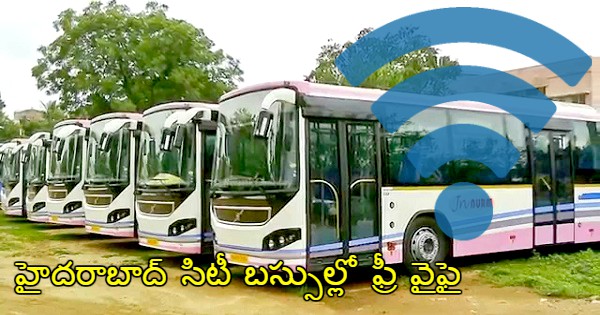 Free Wi-Fi Services In Hyderabad City Buses
Narrating the Wi-Fi- Services deal with Go Rural India Organization, Great Andhra Executive Director Purushottam said, as part of the first memorandum they have decided to accommodate Free Wi-Fi services to 80 Metro, Super Luxury Buses, Shamshabad International Airport that includes the traffic to earn 29 pushpak and all around more than a hundred Wi-Fi buses to be initiated.
Telangana Government To Gift Ministers
Future in future Deluxe Metro, Metro Express buses will also have similar facility as per ED. As early as the first 30 minutes there will be a free WiFi service offered by ED, then later the fee will be charged.
Hyderabad City Buses To Initiate Free Wi-Fi Services
Authorities planned to make a trail run on the buses that runs in between Jubilee Bus Station, Shamshabad airport, Uppal and Gachibowli (Waverock). On considering the outcome in these routes the Wi-Fi Services will later be initiated on AC buses.
Watch Hyderabad Youth Dies As Fire Stunt Goes Wrong
30 Min Free Wi-Fi Services In Hyderabad City Buses
During the year 2015-16 Greater Hyderabad Region has faced Rs 289 crore loss. Now the RTC was studying to conquer the losses by alluring the passengers to travel in RTC buses.