Rohit Khandelwal Becomes The First Indian Mr World
Meet Rohit Khandelwal our Hyderabadi model has bagged the Mr World title and became the first Indian to achieve the title. Many of Indians have been participating the Mr World title competition but couldn't achieve the title. Mister World competition is a male beauty pageant where contestants have to compete in various activities such as waterskiing, mountain biking, and marathon running. This year Mr World 2016 was held at Southport Theatre & Convention Centre in Southport, the UK where 46 contestants across the world have participated in the competitions.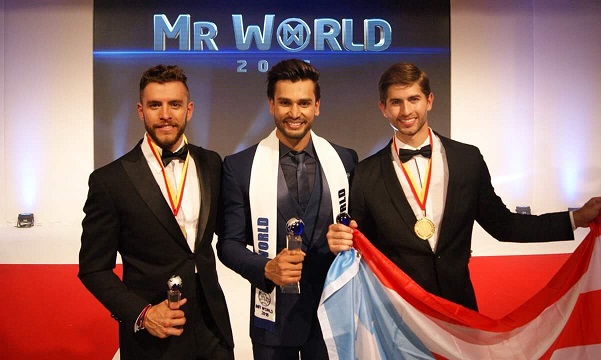 26-year-old model-actor Rohit Khandelwal from Hyderabad has defeated all the contestants and won the Mr World 2016 title on July 19. Rohit was awarded a cash prize of $50,000 on winning the title. Hyderabadi model received the Mr World 2016 title from the hands of Mr World 2014, Nicklas Pedersen. Fernando Alvarez, 21 years from Puerto Rico and Aldo Esparza Ramirez, 26 years from Mexico are the 1st and 2nd-second runner ups.
Rohit has also competed in various pageants like Mr World Multimedia, Mr World Talent, Mobstar People's Choice Awards, Mr World Sports Event where he received Mr World Multimedia Award.
Ex-Dell Employee Becomes Asia's First Mr World
Here are some facts about the First Indian Mr World 2016, Rohit Khandelwal was born in Hyderabad on 19th August 1989. He finished his graduation from Aurora Degree College. He worked as ground staff in Spice Jet and later he worked for Dell computer as Technical support before entering the modelling industry. Rohit got his first Television advertisement break for Malabar Gold jewellery Ad with Bollywood actress Kareena Kapoor Khan.
Watch Journey Of Asia's First Mr World Rohit Khandelwal.