Wall of India Cricket, Mr. Dependable Rahul Dravid expressed his views on serving as the coach of India A coach and termed learning as a two way process. Dravid was last seen playing International cricket in 2012, he has much to mould himself to be fit as a coach. As far as my concern I don't feel coaching is not all about teaching techniques, I feel people do not come to this stage of play with out having basic technique, skill and ability . Speaking to them and guiding them in the right path is all that matters.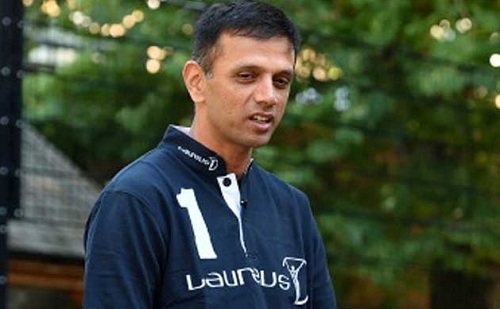 "There is a lot to learn for me as well. I'm inexperienced as a coach, I'm learning every day. It's been a great experience working with a lot of the younger players. I'm benefiting as much as they are. The first two months have been good. I've had a chance to take a look at the young talent in India. There's good talent. They need experience; they need to play more matches," Dravid stated in a press conference.
India A going to play with Bangladesh A team for a three-match ODI and Test series in this month. Playing more matches in the initial days can fetch more exposure to the players. If India plays matches of this sort , they will continue to gain much from the play. Players performance will be identified at these events which will be beneficial for the Indian Cricket. Indian ODI players like Suresh Raina and Shikhar Dhawan interaction with India A squad will train youngsters.
"We encourage it a lot. We definitely mention it. I speak about the value and the opportunity for a lot of younger players to play with the likes of a Suresh Raina or a Shikhar Dhawan. It's a great opportunity to pick their brains, even if it's in an informal setting. Conversely, it's an opportunity for the experienced players as well to have a look at the young talent coming through, who are the younger players and how they play," Rahul Dravid Stated.