World Number 1 Woman Badminton Champion Saina Nehwal made a statement regarding her financial investments yesterday. Saina is keen about her future investments in various business ventures and wants her father to handle them.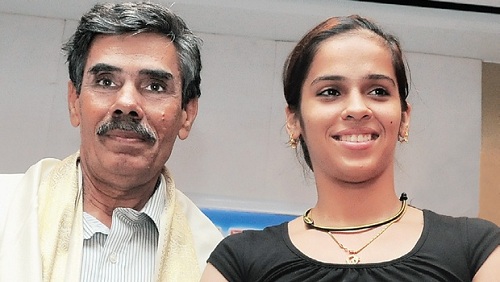 Saina Nehwal stated, I'm not aware of financial management and have no idea where to invest and which firm to invest. I seek my fathers help to look after all financial aspects. Edelweiss group has selected Saina Nehwal as their brand ambassador on Friday. The company also expressed their positive views to help Saina in all financial investments. Saina has worked hard to propel into the position she is now, Money she has earned through years will be taken care by his father from now.
I can definitely relieve my self from pressure and concentrate, I would definitely invest in startups or even initiate ventures like YouWeCan.
Saina Nehwal quoted,"As I said earlier I do not know anything about it because I have been raised as such that my father did not discuss money with us. He was more bothered about how to become successful."
This would help me in concentrating on game and thrive to bring more laurels to the nation.
Saina Nehwal , "Now, I can focus on my game and nothing else. My dad and the company can do the rest of the work. If I perform well, things will follow suit. I want to work hard and bring few more medals and laurels to the country".