Delhi Chief Minister Arvind Kejriwal on Wednesday made an announcement at a conference upon Delhi Transport vision, to bring back the Bus Rapid Transit (BRT) corridor to Delhi in a latest and upgraded version. In order to execute this Legislative Assembly and Cabinet will held a talk to create a 'United Multimodal Transport Authority (UMTA)'. Government is to built in GPS and WiFi systems along with CCTV cameras and it proposed to install in public transport (buses) for women safety.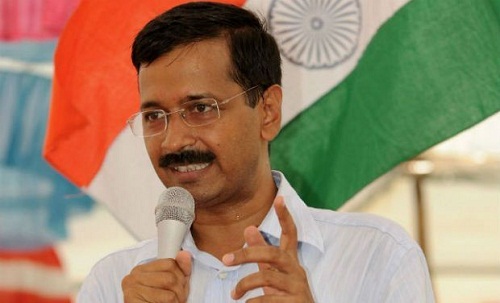 Transport minister Gopal Rai mentioned Delhi is in need to create public transport vision and make sure of good co-ordination between firms related to transport system. Specialists made their suggestions with different methods to minister at the end of the conference.
Kejriwal said, "The government has not been able to keep pace with the development in the transport sector so far. Public transport has a very important role to play. We have to do things on urgent basis and plan them well. Whenever we talk of public transport, we think of the poor. But when the rich chose public transport over their cars, then we will say that our system is on track".
Delhi CM Mr. Kejriwal said, to provide efficient transport for women safety  it is necessary to consider comfort,safety, easy access, availability reliability and punctuality. He then said coherent transport system is not a rocket science which has been implemented in other cities over the world.
Mr. Rai said, "The BRT should be implemented in outer Delhi. The route chosen was not right. In outer Delhi, it can be successful if it is brought back in an improved form."
He then assured that the government will reach out more people with experts and engage a commission to prepare design in order to re-build the system.