Nearly after 10 months of the marriage ,the Legendary Pakistan Cricketer Imran Khan has parted away with his wife Reham Khan with mutual consent as he doesn't want her to get interfere in the politics.
The 63 year old cricketer has married the BBC presenter in January 2015 after his nine years of marriage with Jemima Goldsmith ended in divorce in June, 2004. He had two sons from his first marriage.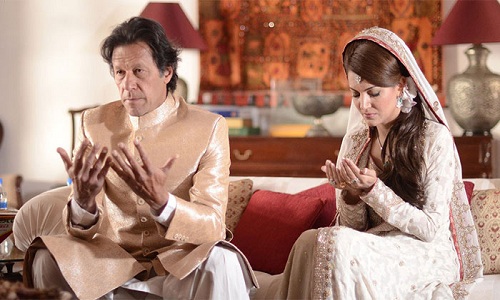 This news was confirmed on Friday by Pakistan Tehreek-e-Insaf spokesperson, Naeem Ul Haque."Yes, I can confirm the divorce. Everything has been settled between the two, Due to the sensitivity and seriousness of this extremely painful matter it is requested that the media should refrain from any speculation. There will be no further communication in this respect." he said.
Mr. Haque has refused to give the reasons of their separation, but according to his close associates Imran was not happy with Reham's growing political ambitions.
Apart from Reham's interest in Political affairs they were also reports suggesting that she was disliking Jemima who was still in touch with Imran because of their sons who stays in England and was keen on political matters related to the Shaukat Khanum Cancer hospital. The relationship between the couple has deteriorated since Imran returned to Pakistan.
It was also a second marriage to Reham Khan, who is a British Pakistani Journalist and worked in BBC as a weather forecaster.