India celebrates Independence Day tomorrow where intelligence sources have warned that there are possible terrorist attacks planned by Al Qaeda might be a threat to naval bases in Mumbai and Kochi regions. It has become a routine drill for officials as every year there are one or the other alerts during August 15 celebrations.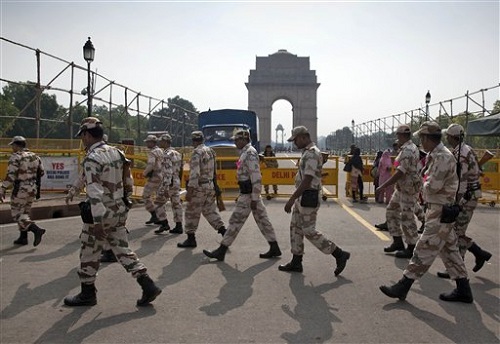 Intelligence sources has gathered information from last September claiming that terrorists will probably target BJP offices, commercial places, tourist sites and even public transport. Strengthening to the speculations the recent ban of beef might also ignite grudge in muslim groups during I-Day, Celebration of annual Yoga day was also treated awful for some communities. Mandatory Sanskrit classes and importance given to farmers by the new government can also be considered as reasons for a possible outrage in communal groups.
Prime Minister Narendra Modi will be delivering Independence day speech at Red Fort Tomorrow. For a period of one year intelligence sources have been constantly monitoring terror groups activities, Lotus temple in Delhi and Metro Stations in the national capital along with shopping malls in Uttar Pradesh and Noida are prime targets as per reports. Last week terrorists striked Gurdaspur area killing four policemen and three civilians in a gun battle which continued for at least 12 hours.