On Monday India and Pakistan is to hold brigadier level flag meeting over Control Line in Poonch sector of Jammu and Kashmir. It is to tender reimbursement of border ceasefire sanctity which has triggered heavy fire on each other with both parties recently. The contingent commander level meeting is to held at Chakan da Bagh over LoC.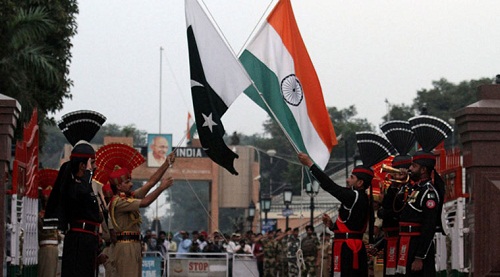 Couple of days back, the strengthened ceasefire violations resulted in very huge damage to many number of causality civilians and even damage occurred to security properties. To alleviate the rigid situation the field commanders from both sides will execute a discussion regarding methods to defuse, said an officer.
In this month Pakistani troops overdone ceasefire violations already 23 times bombarding military perspective and Indian civilians using 82 mm and 120 mm mortars, automatic weapons and rockets driven grenades. The complete violations just along LoC with Army men were about 150 till now. International Border violations have been increased which were positioned by BSF, said an Army spokesperson.
Recently a meeting held between Pakistan rover chiefs and BSF in New Delhi and a similar meeting between two DGMOs is probably to be held shortly. DGMOs earlier met Wagah-Attari border in December 2013 which resulted to particular drop in ceasefire violations and pervade attempt. Regularly this move is done jointly since Pakistani army pass instructions of covering fire to aid militants edge into India. But later it has proved quite momentary with ceasefire violations once recording a large bounce.