The Central Government on Friday has revealed an action plan for 2021-2030 to called Intended Nationally Determined Contributions (INDC) to cut carbon emission intensity and increase set a strategy to deal with climatic changes.
This major points in this action plan are- to increase renewable energy,increasing green cover to absorb carbon emissions, reducing emissions intensity of gross domestic product.
India said it is hoping to reduce emissions per unit of gross domestic product by 33-35% by 2030 is feasible.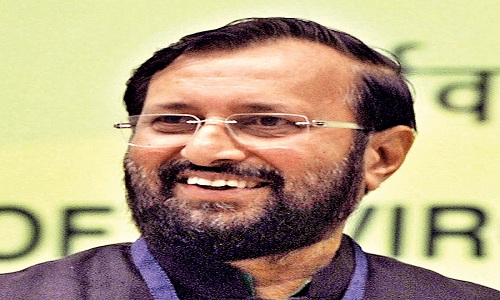 Prakash Javadekar Union minister for environment, forests and climate change while announcing the board objectives said that the targets were set keeping in view of the responsibility to accomplish climate justice for the poor. "India's contributions represent utmost ambitious action in the current state of development. Though India is not part of the problem, it wants to be part of the solution."
Reduction in emission is going to be the ambitious plan to increase the non-fossil fuel in energy production upto 40%. For this the government have plans to increase the production of solar energy, wind energy, hydro-electric power and nuclear energy.
However India's dependency on coal continues and increase in manufacturing  sector may hinder the emission.
"Notwithstanding the claims, forests are under threat and the forest rights Act is getting diluted. At a time when the government is trying to open up degraded forests for private enterprises, how can you create carbon sinks. So there is a gap in claims and actions," said Devinder Sharma, an agrarian expert.
The government has estimated that amount required to implement these action plans would be $2.5 trillion. The minister says the responsibility of funding lies with developed countries.
The action plans were very well acknowledged by environmental campaigners and academicians and think-tanks.