Pakistan has grumbled to the UN Security Council about India's plans to build a divider along the LoC purportedly to change over it into a semi international border, drawing a strong response from India which said it will react to this at the suitable time. Pakistan's Ambassador to the UN Maleeha Lodhi has composed two letters dated September 4 and 9 to the UN Security Council.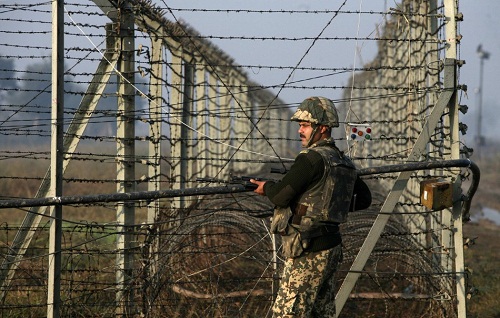 Russian Ambassador Vitaly Churkin, Lodhi in September 9 letter to President of the Security Council, exhibited profound worry at the plan by India to build a 10 meter-high and 135 all inclusive embankment (wall) along the 197-kilometer Working Boundary in the middle of Jammu, Kashmir and Pakistan.
Swarup asked that has any move been made by the UN on these letters. That is the first question. In the event that there is move made by the UN we will react fittingly. On the off chance that there is no move made by the UN then this will imply that no one has taken awareness. In the letter, Lodhi said that Pakistan considers the embankment a lasting structure that will achieve a material change in the domain in violation entomb alia of Security Council Resolution of 1948.
Lodhi writes, Pakistan considers this an Indian exertion went for changing over the Line of Control and the Working Boundary into a semi international border. This is an inadmissible rupture of UN Security Council Resolutions. Salahuddin has additionally said in a statement that Pakistan Prime Minister Nawaz Sharif ought to raise the issue of India building the wall amid his address to the United Nations and to make the part nations aware about India's moves.