The tickets for India-Pakistan match is immense. There is also no newa regarding the tickets which are available on online. But the tickets for the match are available in black market.
Heavy Rain May Spoil India-Pakistan Match
The people who got tickets for the match is of no use because Kolkatta Meteorological department forecasted that a heavy shower is there on Saturday evening, which means it may spoil the play ground. In the previous match India lost the game and if it fails this time due to rain then India losses the chance to qualify for semi-finals.
Heavy Rain lashes Ahead of India-Pakisthan World Cup T20 Match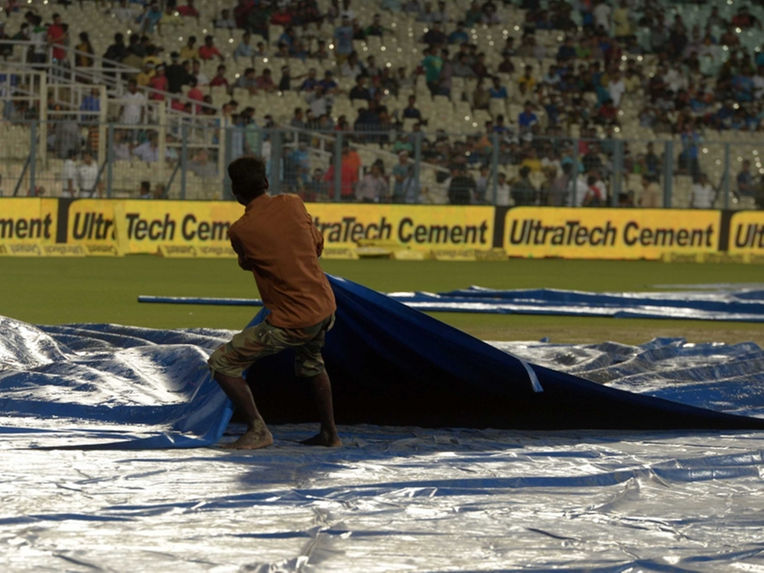 Heavy Rain May Spoil India-Pakistan Match
In Dharamshala there is a forecast of thunderstorm and rain, where Australia launches their World T20 champion against New Zealand. If this match is unrestrained due to rain, then the India's chance to qualify for semifinals will be lost and keep New Zealand at top two in the safe place. Coming to Australia, it will be in third position. and Bangladesh in fourth. Later, India has to play two matches against Australia and Bangladesh after 19th March that is after Saturday.
India-Pakisthan World Cup T20 Match Updates
The search for Indo-Pak match tickets cause a broken ticket counter at the Eden Gardens. Virbhadra Singh the chief minister of Himachal Pradesh said that his government will not provide any security for the match, so it is shifted to Kolkatta from Dharmashala. So the match was shifted to Kolkatta at eleventh hour and the people who booked the ticket will get the money back and this assurance was given by ICC.
India-Pakisthan World Cup T20 Match Live Updates
At Eden Gardens ICC conducted a lottery for million of fans who registered for online ticket, but till now there is no update for the online tickets till now. If the match that is Indo-Pak match is cancelled then the excitement for WT20 will dampen.
India-Pakisthan World Cup T20 2016 Match
The leading weather forecating agencies, Skynet weather services and the India Meteorological Department (IMD) told that rain would be there on Saturday and Sunday and this patch showers are seen from Friday night. The India's private weather forecasting agency director of Skynet MR Mahesh Palwat said "Tomorrow (Saturday) and day after that, there are fair chances that it would rain in early morning, late afternoon and evening, with strong winds and thundershowers. It may spoil the event".