On Sunday India held New Zealand to a 1-1 stalemate in the closing game hence winning the four-match hockey series 2-1. Nick Ross assisted the with hosting surge into the lead in the 41st minute yet after two minutes it was experienced striker S.V. Sunil who adjusted for India. Riding on successive attacks, New Zealand earned a penalty corner in the 54th minute yet Sreejesh, jumping to one side, splendidly made an eminent recovery. As the scores remain bloated at 1-1, India kept the ownership in the diminishing moments of the game to gain a draw and secure the series 2-2.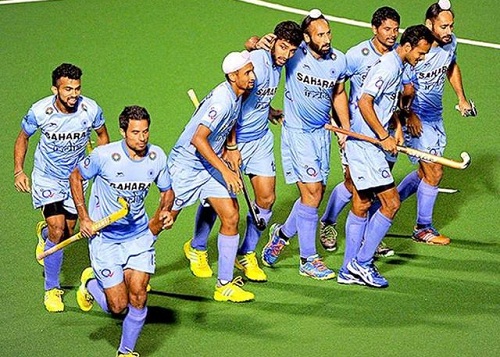 The principal quarter of the game saw a progression of attacks rolling in from the tourists who ruled the whole session. After a splendid exertion from Sardar Singh, in the eleventh minute India was given a penalty corner yet Rupinder Pal Singh's exertion went off the target. New Zealand then began putting some pressure on the Indian guard with a long go from Blair Tarrant which discovered Nic Woods in a target scoring position however alert Indian defence obstructed his attack. This was trailed by the India's counter attack as they got through the Kiwi defence by an unmarked Dharamvir Singh, whose solid shot on goal was hindered by the New Zealand keeper at the half-time it was 0-0.
Both the teams attempted to find the opening goal however couldn't discover a route through. At last in the 41st minute, the game saw the first strike originating from the stick of Ross, who gathered the pass from Steve Edwards and completed serenely past Sreejesh to give New Zealand a 1-0 lead. The visitors rushed to react and in the 43rd moment, Sunil restored equality for India with a field objective. India likewise had crushed New Zealand a twice before playing the host's national side.