'Mangal Singh Champia' the Indian 'Recurve Archer' positioned on course in Rio Olympics for an individual quota by proceeding to the 32nd round at World Archery Championship in Copenhagen, on Wednesday. Asian Games Bronze medal winner brought some cheer in the camp after a day when Indian recurve team dropped out a team quota place.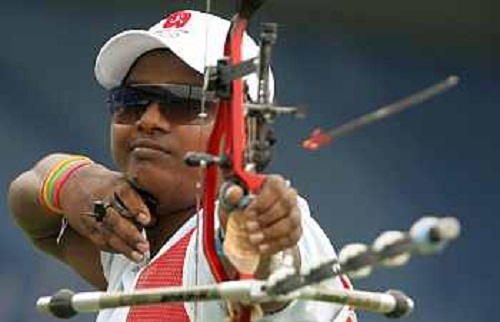 If Champia wins next match against Spain's Alvarino Garcia Miguel on Thursday then he will get an opportunity to win Rio Olympics. In the first match of the ranking round, this Jharkhand archer qualified securing 59th place defeating Brazil's Daniel Xavier Rezende 7-3. He then continued his victory climbing Sanzhar Mussayev of Kazakhstan with a similar scoreline to obtain his place in between 32 top archers.
Champia before drawing fourth he made 0-2 against Brazilian who has consecutive sets by sealing the issue 5-3. Finally to held the win 7-3, Champia took 4-0 prior against his opponent competitor of Kazakhstan. Teammates of Champia got eliminated in first round i.e., Rahul Banerjee preserved 46th position and Jayanta Talukdar qualified with 85th position. Coming to women's individual event
Deepika Kumari and Laxmi Rani Majhi positioned in last 32 where as Rimil Buriuly was crashed out in the first round. Deepika qualified eighth and secured last 32 and she enters into 25th ranked China's Qi Yuhong followed by Majhi who advanced defeating Italy's olenna Thomas and Natalia Valeeva in tie break up. Discussing about compound category, India's Abhishek Verma by getting 16 byes he qualified to top archer with 347 points.