Newly elected Labour leader Jeremy Corbyn appointed Indian-origin British MP 'Seema Malhotra' as shadow Chief Secretary for Treasury. Following the death of Alan Keen, 43 year old Ms Malhotra through by-election in 2011 became MP for  Feltham and Heston (UK Parliament constituency), London.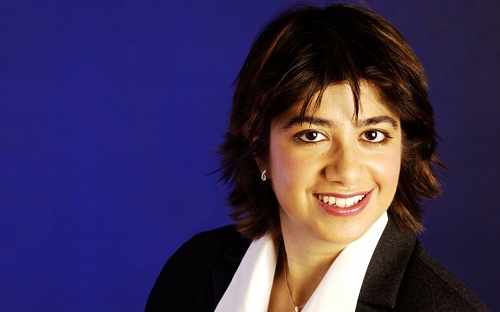 To avert violence against girls and women, Malhotra was appointed by Labour leader Ed Miliband in August 2014 as shadow minister which was a newly created role. Among the Treasury team she will be number two for shadow chancellor John McDonnell. Seema was born in Hammersmith who worked in business consultancy including corporate giant PwC and later entered into Parliamentary.
On Sunday Extreme left-wing MP Jeremy Corbyn elected leader for major Opposition Labour Party of Britain in London. In first performance of votes he earned 2,51,417 or 59.5 per cent which is 40 per cent more than his closest rival Andy Burnham who gained 19 per cent. Yvette Cooper is in third position with 17 per cent and Liz Kendall is at fourth with 4.5 percent of votes.
Victory of Mr. Corbyn hits a sea change in British politics with far Left earning control of party which itself defined as New Labour over years. It has moved from centre ground politics making a way from strong links with trade unions in country. The out come result also triggered deep split within Labour party which was flipped into confusion due to election win of David Cameron.