Prime Minister Nawaz Sharif on Wednesday describing the Kashmir issue as the bone of conflict in between India and Pakistan mentioned reaction of New Delhi to Islamabad craving for better respective ties has been demoralizing. Sharif as saying amid his address to the Pakistani diaspora not long after in the wake of landing in the US on a four-day official visit.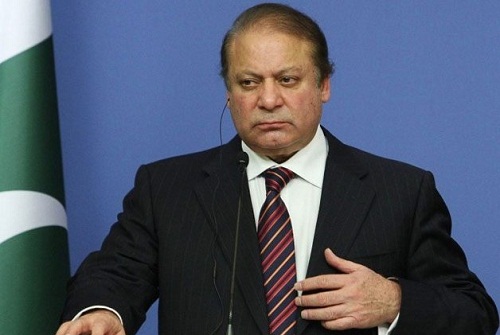 Sharif said the Kashmir issue is the bone of conflict between the two neighbors and it will be determined for peace and strength in the region. Prior in the day, Sharif was received by the Assistant Secretary of State Peter Selfridge at the Andrews Airforce Base and agreed a Guard of Honor by the United States military. Amid the visit, the Pakistani Prime Minister will hold talks on colossal issues of bilateral interest with President Barack Obama on 22nd October with Vice President Joe Biden, and different Cabinet members.
White House Press Secretary Josh Earnest said what the President plans to do is to fortify the relationship between the two nations in view of our mutual interest in countering extremist strengths in that region of the world. I am sure that the President will attend his meeting with Prime Minister Sharif with a few thoughts regarding what more the Pakistanis could do to strengthen the relationship between our two nations and to propel the security interests of our two nations.