First talkie film 'Devdas' (1935) DVD copy from Bangladesh Film Archive was acquired by National Film Archives of India (NFAI). Pramathesh Barua directed Bengali movie was not available in India till now but finally all the efforts of NFAI's resulted a good out come through attaining film in DVD format. Major officials announced it on 17th August.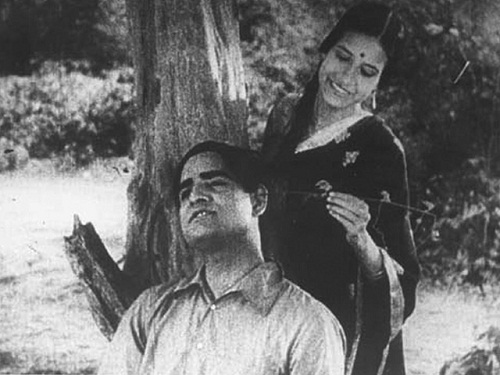 Ministry of information Secretary Martuza Ahmed who lead three-member delegation of Bangladesh made his visit to NFAI to completely study the Indian film archive and visited Pune state's art film storage facilities.
NFAI director Prakash Magdum said, "This is a landmark moment in the history of the film archive as his was an important film for the Indian heritage and a very important addition to our collection".
In an exchange of 1935 lodestar DVD copy, the delegation accorded Indian first silent feature film 'Raja
Harishchandra' directed by Dadasaheb Phalke, which gave birth to Indian cinema in 1913. Decades ago, the complete Indian prints of Bengali version Devdas were damaged. At present only one copy of the film is available that belongs to BFA. Since 30 years India was looking for this rare copy said BFA Director General Mohammad Jahangir Hossain.
In order to promote the film endowment of both nations, these exchange was done along with special efforts initiated by both archives admitting requirement to increase support. NFAI held five Devdas versions which include one Telugu version of 1953 and four Hindi versions of 1935, 1955, 2002, 2009. Pramathesh Barua directed Bengali film was based on same novel written by Sarat Chandra Chattopadhyay who featured Mr Barua as the main lead, wife Jamuna Barua played role of Parvati (Paro) and Chandrabati Devi played Chandramukhi. This film has been made in multiple languages like Telugu, Hindi, Tamil, Malayalam, Assamese, Bengali and Urdu.