120 Year Old Man Claims To Be Oldest Man In India
We all know that maximum lifespan of a human being is maximum 100 years. Only a few have lived up to this mark. There was only a one person who has crossed the limit and lived up to 256 years. His name is Li Ching-Yuen. Guinness world records have officially announced him as the world oldest man. Time to time we are witnessing these type of amazing news. Here we are sharing the similar news in this article. A person has come forward and claimed that he is the India's oldest man living. He has approached Guinness world records committee to claim the record. There is no official announcement from the Guinness world records committee yet.
120 Year Old Man In India Photos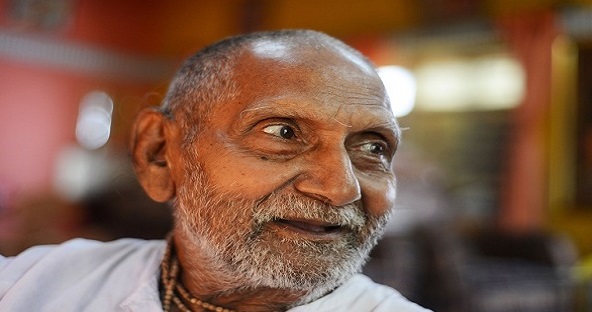 120 Year Old Swami Video
According to the reports, the name of the India's oldest man is Swami Sivananda. He was born on 8th August in 1896. As a proof of his date of birth, he has shown his passport. You can see the passport pic below. If the details are true, Swami Sivananda is now 120 years making him the India's Oldest Man as per the current records. When consulted with India's passport authorities they have confirmed the swami's age from a temple register. This is the only record they could obtain. It is very difficult to believe as he looks younger than the claimed age.
Indian 120 Years Old Man Passport Photos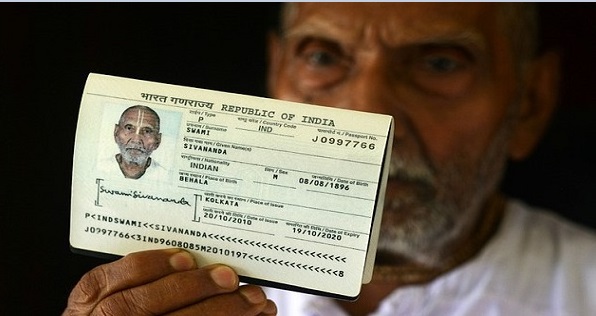 256 Years Old Man Reveals His Life Shocking Secrets
When local media consulted Swami Sivananda he has shared the secrets behind his longevity. As per the reports, Sivananda is from a poor family lost his parents at a young age and grew up in a poverty. Sivananda has travelled around India with a spiritual guru and settled in Varanasi. Sivananda said he lives a simple life eats a bowl of boiled rice and daal without oil and spice. He daily performs yoga for hours even at this age. Eats 2 green chillies with rice and daal. He is about five feet two inches tall, sleep on a mat and use wooden slab as a pillow. He said the secret to long life is live in peace and simple.
Exclusive video Of 120 Year Old Man In India 
https://www.youtube.com/watch?v=t2wVtD2GX3E