Indonesian plane that was crashed on at Sunday was carrying  about 6.5 billion rupiah ($470,000) to distribute it to the financially backward families in eastern province, according to an official.
"Four of our personnel were escorting the funds," said Haryono, the head of Jayapura post office, who goes by one name. The money was in four bags, he added.
This mishap is the latest one after an array of aviation disasters in Southeast Asia.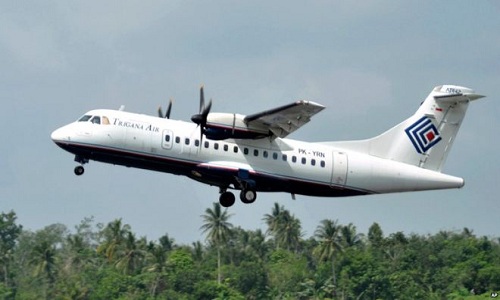 Search operations were performed to locate the plane and debris was spotted at Oksibil which is supposed to be of the aircraft that disappeared at the weekend. Early this morning, a plane swept the route and sighted debris in an area near Oksibil, but we want to double check now," transport ministry spokesman JA Barata said.
According to the official the villages spotted the plane that was crashed into mountains due to bad weather.
As per the Indonesia's National Agency Search and Rescue agency, the plane has lost its contact at remote eastern Papua region at 2:55 pm local time just nine minutes before it was scheduled to land.
The Trigana Air Service ATR 42-300 plane voyage from Jayapura's Sentani airport to Oksibil was carrying 54 people including five crew members.  It is uncertain whether on the flight had  survived.