Prakash Rao from Cuttack Odisha a tea stall owner who is known to be a person of selfless deeds and moral values. So what's so great in this person, the first question arising in everyone's mind. Despite of being an normal Tea Seller he spends 50% of his Income in educating 70 Unprivileged Children from Slums. About 15 years ago he started his Slum School to educate the poor who cannot afford the current corporate schooling and for the children whose parent are not interested in educating their Children. Having this in mind Prakash Rao stated a school in the slums of cuttack where children of Rickshaw Pullers, Daily Wage Earners, and Municipal Drain Cleaners. 70 children from Nursery to Class III are being educated now and the number is growing.
A Truly Inspiring Story of An Chaiwala From Cuttack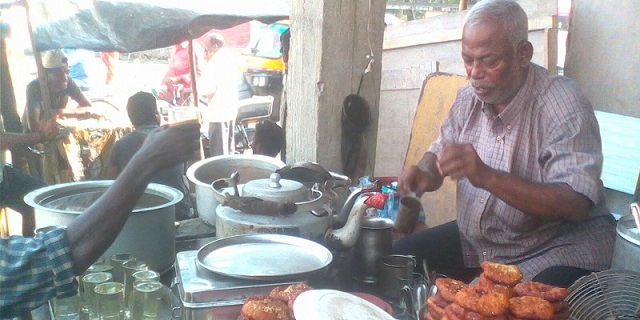 Being an Undereducated who quit his education at the age of 7 due to their financial crisis, started to he help his father in their traditional tea shop. Even though receiving an scholarship at Vth Class he quit his education as he was the eldest in his home. Because of his interest he used to to read at the shop which was rejected by his father, and his father used to say that "education will ruin you and you wont get a penny after education, to earn money you need to work"
Prakash Rao Saved 192 Lives by Donating Blood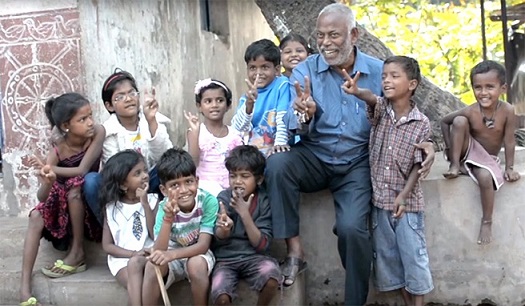 Prakash also provided an 100 ml of milk and biscuits to the children, as he have noticed nutrition deficiency at very tender ages. This provides the children energy and enthusiasm to come school happily. Out of his strenuous work and vitamin deficiency he had to join in hospital for 6 months at one stage. He was paralyzed and couldn't even move his feet. Doctors have found that there was an infection in this spinal chord which broke down his nervous system and an operation was needed. There were no one in his family who were eligible to donate blood. An unknown person have donated blood to to him. After the success of his operation he was able to walk in two weeks.
Also Read : 70 year old Vegetable Seller Built Hospital For The Poor
Cuttack Tea Seller Teaches 70 Slum Children
This incident made an great impact him. Ever since from 1976 he started donating blood in regular intervals. Till Now he donated blood 205 times. Inspired by Prakash his wife also started donating blood. His two daughters completed their higher Studies and leading a good life. When asked what makes him to do all this his answer is" Society have given me lot and its now time to return"
In December 2015 on World Human Rights Day Prakash was felicitated by Odisha Human Rights Commission for his works to the society.