'Baahubali' has registered its place in Indian movie history which is going to be cherished for a long time in the hearts of movie lovers. After this huge success from Tollywood yet another expensive flick 'Rudhramadevi' is all set to startle fans. This movie also features some spectacular visual effects and story narrates the history of Kakatiya empire. Movie was delayed for various reasons in the past, but it seems the movie date is locked now and all set to treat fans in September.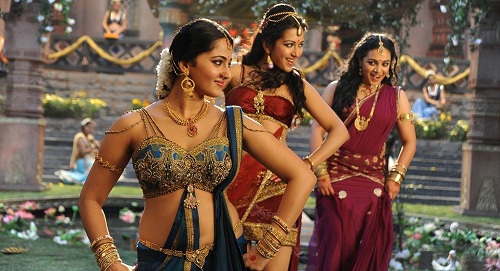 Anushka Shetty plays the lead character of Rudhramadevi in the movie. Moving is produced with a whooping budget of 72 crores and the first full length direct 3D film from Tollywood. Film dates back to 850 years where it shows the incidents in Kakatiya Dynasty. Gunashekar, director of the movie said,"We haven't changed the original course of History, none of the feature films scenes are hyped".
Rudhramadevi is not only about spectacular graphics it has great history which I've heard in my child hood and I always wanted to direct this movie. I always wanted to make war movies like 'Gladiator' and 'Braveheart'. Movie Cast includes Anushka Shetty,Rana Daggubati, Allu Arjun, Nithya Menen and Catherine Tresa. Ilayaraja has composed music and background score for the movie. Film will be released in Tamil, Malayalam and Hindi languages simultaneously.