Kashmiri separatist leader Syed Ali Geelani who proposed 'Srinagar Million March' on November 7 has turned into an issue for security agencies who have been detailed for Prime Minister Narendra Modi rally around the same time. Geelani has requested that people join the 'Srinagar Million March' in vast numbers. Other separatist leaders, including Mirwaiz Umar Farooq, Asiya Andrabi and Muhammad Yasin Malik among others, have upheld Geelani call the march to harmonize with Modi's rally.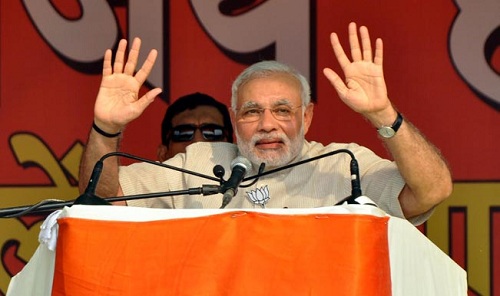 Many policemen, CRPF troopers, state and central intelligence agencies are working in pair to ensure security for the PM's rally which is his first in the Kashmir Valley after the Peoples Democratic Party and BJP alliance accepted power in the state on 1st March. Many CCTV cameras, sniffer dogs, versatile mobile surveillance and drop doors are being placed to guarantee safety for the people coming to attend the November 7 open rally. 30 separatist leaders and activists were put under house arrest in Srinagar by authorities to prevent disruption during rally of Modi.
Chief Minister Mufti Mohammad Sayeed, who has been visiting different places in the Kashmir Valley as of late, has called people to turn out in substantial numbers to attend Modi's rally. The state government is anticipating that the Prime Minister will declare a complete 90,000 crore financial package for the state that would incorporate alleviation for the victims of the phenomenal floods in 2014.