Kamal Haasan‬‬ Actress Gautami Divorce
Kamal Haasan and Gautami 13 year relationship has finally come to an end. Actress Gautami has officially confirmed about their break-up in her blog. In her blog, Gautami has said that it is one of the most devastating decisions that she had to take in her life. She has not yet given the details about their separation. Kamal Haasan and Gautami are both popular South Indian actors. Both the actors met for the first time on the sets of Apoorva Sagodharargal in 1989.
Kamal Haasan has married dancer Vani Ganapathy in 1978 and got divorced after ten 10 years. After that, Kamal Hassan has married actress Sarika in 1988. Actress Sarika has stopped acting soon. after their marriage, they had two daughters, Shruthi Hassan and Akshara Hassan. Shruthi Hassan is born on 1986 whereas Akshara Hassan born in 1991. The couple got divorced in 2004. Since then Kamal Hassan has been in a live-in relationship with actress Gautami.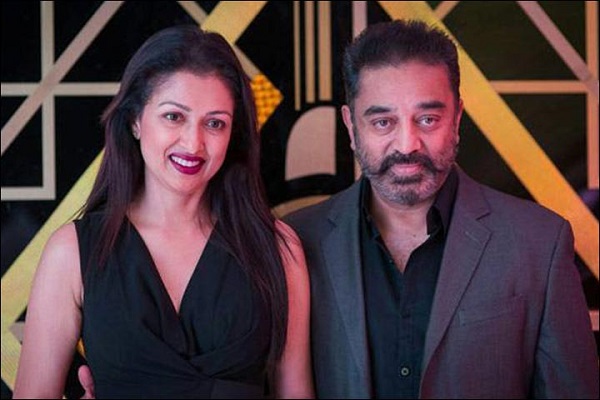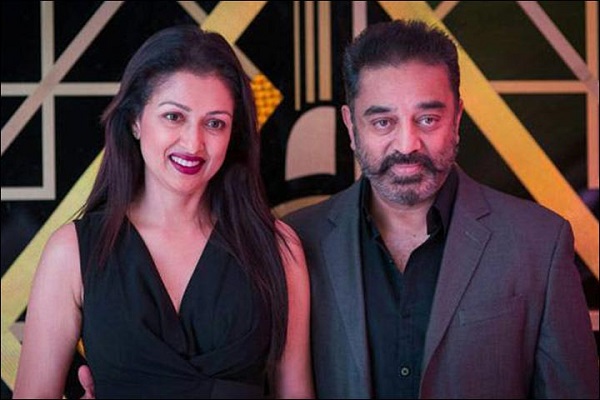 Kamal Haasan Gautami Ends 13 Year Relationship
Gautami was earlier married to businessman Sandeep Bhatia in 1998 and got divorced in 1999. After both separated from their partners, they started a live-in relationship from 2005. Both of them refused to marry as they thought it would not work due to personal experiences. Gautami was diagnosed with breast cancer at age 35 and recently she recovered from cancer with help of Kamal Haasan and her friends. After beating cancer and fully recovering from it, Gautami Tadimalla has made her comeback into Tamil film industry with Papanasam and Vismayam.
Reason Behind Kamal Haasan‬‬ Actress Gautami Divorce
Gautami has not spoken any negative work against Kamal Hassan regarding the separation. She only mentioned that it is never easy to be in a committed relationship as their paths are different it has become very difficult to compromise at some steps so they have decided to part their way to continue their dream. She has also stated that she has posted this message not to grab any sympathy or fame or blaming anyone. She just wanted to everyone to know that they are ending their relationship with mutual understanding