Kerala Engineering education would include technology entrepreneurship in its syllabus informs Kerala Chief Minister Oommen Chandy. He entitled entrepreneurs plantation as a 'high risk- high reward job'. Chandy next explained benefits of this move saying Kerala to become developed state the major important thing is to create positive and entrepreneurial attitude between youth principally in students.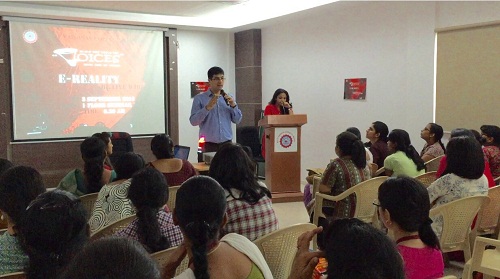 Noticing the developmental intention government is to introduce entrepreneurship as a key in B- tech Degree education. During idea delivery to press he was facing second edition of Young Entrepreneurship Summit (YES), YES CAN 2015. He continued saying about most famous founder Mark Zuckerberg of establishing social networking site Facebook, who was Major in Computer Science with a Minor in Psychology which initiated him to create Facebook. Having minor degree in entrepreneurship will make students obtain better job opportunities.
Students will have advantage of choosing major subjects like Electronics, Computer Science, Mechanical, Civil etc. Now they have option to choose minor which they can follow from world class universities like MIT, Harvard and Stanford.
Chandy pointing out previous idea approach in state which resulted the concept of IT bloom failure said,
"Now the situation has changed. The response to the Student Entrepreneurship Policy was beyond our expectations. 300 companies have started since then and many youngsters have come up with venture not just in IT and industry, but in fields such as agriculture, tourism, culture, education and many other fields."