On Monday the Kerala House in New Delhi expelled beef curry from its menu after a Hindu Sena leader Vishnu Gupta held up a formal dissension with Delhi Police against the guest house. Subsequent to accepting the complaint, about 20 police authorities went to the guest on Monday evening to confirm if the flask at the state guest house was serving beef.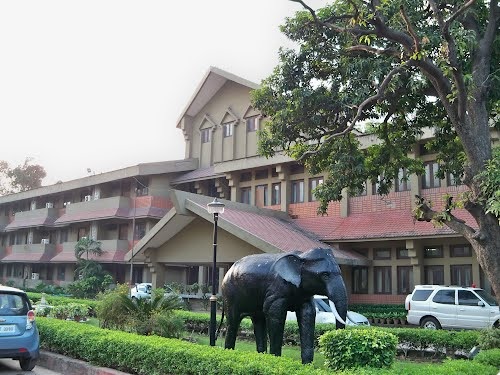 A senior authority said, the call was received by the police control room around 4.15 PM, and the caller claimed to be from a periphery conservative group saying police that beef was being served at Kerala House. The policeman took no risk and the information was quickly gone on to Parliament Street police headquarters, from where a team was sent to Kerala House to manage any potential viciousness, said the authority. The team remained sent there for several hours and had discussions with the authorities posted there. They additionally informed them about the PCR call and later returned, assuring that 'Things were under control'.
New Delhi DCP Jatin Narwal said, we managed the matter with essential sharpness and took our position. The goal was to ensure that law and order is not upset. A senior police authority said that the police were not worried about whether the said meat is served at the previously stated place, as that does not constitute any criminal offense here. The part of police was to turn away conceivable hooliganism and ensure law and order is kept in place. The complaint was allegedly made by an activist of the Hindu Sena, which was involved in an ink assault a week ago on Jammu and Kashmir administrator Engineer Rashid, over his beef party in Srinagar.