An IT proficient aged 36 years apparently killed his father in Kerala. He cut his father's body into pieces and scattered into different places. In the police investigation, Police men said that he was a job holder in IT hub Techno park and he was arrested for killing his father who was 68 years old named John V. He agreed that he killed his father last week and he was taken into police custody.
Kerala Techie Kills Father
Mr John V is living in US for the last thirty years and this month he visited his ancestral home which was near to Chengannur. There he was murdered by his son in some property disputes. An IT professional Sherin kills his father due to some property issues. Police on interrogating Sherin said that he killed his father and he cut him into pieces and thrown in various places. He showed the police men, some places were he had thrown his father body parts. Police visited that place and recovered some body parts like head, limb of Joy. Other body parts are not yet recovered and the police men are searching for that.
36 Years Old Kerala Techie Shoots NRI Father
Body parts which are recovered is sent to DNA test and other scientific tests. The preliminary test says that it is Mr John V who was killed by his son. This incident took place in Alappuzha district in Kerala and all this information was given by police chief B Ashok Kumar. He also said that John was missing from last Wednesday and a complaint was raised by his wife.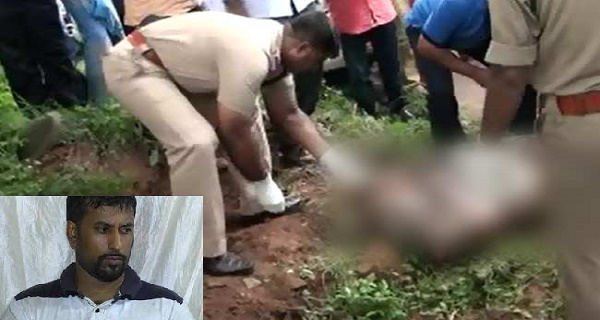 John wife said that her husband and his son Sherin went out to repair an air conditioner. She said they did not return home and that's the reason she raised the complaint to the police. At last Sherin has admitted to commit the crime that is his father murder and destruction of evidence.