Bollywood is gearing up to watch 'MS Dhoni' biopic film on-screen with lot of enthusiasm. Now there is an end to the suspension on actress who will play the role of Sakshi Dhoni. Kolkata Knight Riders (KKR) co-owner Juhi Chawla's nice 'Kiara Advani' is to play the role of Dhoni's wife Sakshi which will be directed by Neeraj Pandey.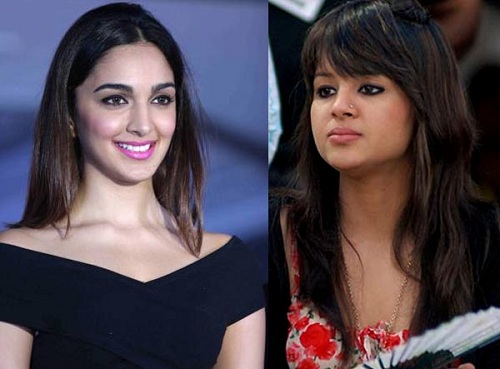 Kiara entered Bollywood through Kabir Sadanand's Fugly as debutante. Next she will be starring opposite 'Sushant Singh Rajput' who plays the role of Dhoni in 'MS Dhoni'. It was quite difficult to select a girl who can fit into the role of Sakshi because large number of audience have already seen her on television and in person very frequently. So people strive to compare on-screen and off-screen persons.
Neeraj was very clear in his thoughts that he need a young actress to feature in this biopic. He do not want to cast top actress who has already seen in many films because he do not expect audience to prejudice perception or make an opinion on her. As per source, the chemistry of Sushant and Kiara at the time of audition was unique.
Sushant when trying to out-vie Dhoni during helicopter shot got injured to his rib. According to a
source,
"He has been working hard to get into the skin of the character and in doing so, he fractured his ribs and was out of action for more than three weeks. He is being trained by former Indian wicket-keeper Kiran More for the film. Sushant also did some net practice along with Dhoni, who has also been helping him perfect his body language and mannerisms."
Though film underwent many difficulties finally started its shooting in Ranchi from July. But film director Neeraj and hero Sushant were not available to show their response concerning the incident. Film is scheduled to release in 2016.