US Seizes KickassTorrents Domains
The most popular torrent website KickassTorrents domains are seized after its owner Artem Vaulin arrested in Poland. KickassTorrents is one of the largest pirated websites in the world. U.S government has taken down most of the torrent sites around the globe. Torrent sites have been allegedly violating the copyrights and providing contents without any authorizations. KickassTorrents is the most visited torrent site across the world where all pirated copies of Movie, TV series episodes, software including Porn contents are shared.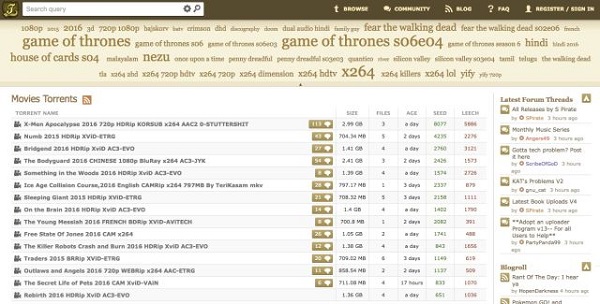 Now US Justice Department has finally taken down the KickassTorrents website and banned all of its domains. KickassTorrents owner Artem Vaulin has also been arrested in Poland. 30 years Old Artem Vaulin has been charged with two counts of criminal copyright infringement. One is related to committing criminal copyright infringement and is money laundering case. It is said, Vaulin has illegally shared more than $1 Billion copyright materials on his KickassTorrents domains.
KickassTorrents Domains Owner Arrested
As per the sources KickassTorrents, owner Vaulin may face up to 20 years in jail. According to US judiciary, system person charged with criminal copyright infringement will be sentenced to a maximum of 5 years in jail but Vaulin is also facing laundering charge which has maximum sentence up to 20 years.
Earlier Hollywood and other film studios have filed a notice against KickassTorrents for DMCA violation but the KAT team has demanded copyright proof and claimed that their notice does not provide clear details and refused to remove the links to copyrighted content on the site. Judge Der-Yeghiayan has estimated KickassTorrents annual advertising revenue would be over $16 million per year as of 2016