Lieutenant-Governor Najeeb Jung on Monday has appointed Senior IAS officer Sajjan Singh Yadav as Delhi's New VAT Commissioner. Yadav, 1995 batch IAS officer is present CEO of Delhi Jal Board will be replaced by another Senior IAS officer Keshav Chandra. Keshav will be given an additional charge of Tourism along with DJB.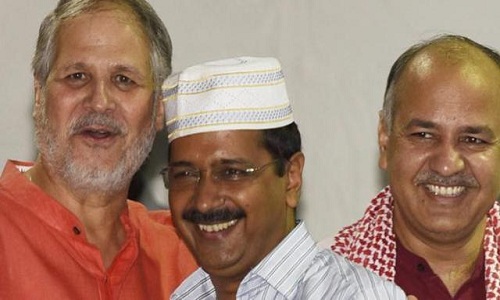 The name of Yadav has been recommended by Delhi CM Arvind Kejriwal and  Jung has cleared the proposal within hours, sources said.
"L-G has accorded approval to the CM's proposal of appointing SS Yadav as new VAT commissioner and Keshav Chandra as CEO of Delhi Jal Board since both the officers fulfil the required criteria of seniority," an official said.
Earlier, Jung has refused the Delhi government's suggestion to appoint 2003 batch IAS officer Ankur Garg as VAT commissioner saying that he was Junior to hold such a key post.
Delhi Government had locked horns with the Union government as soon as relieving order issued to VAT chief Vijay Kumar and asked him to take a new assignment in Lakshadweep.
Delhi Deputy CM Sisodia said that the Union Government did not consult the City government before transferring Vijay Kumar to Lakshadweep and said it is under pressure of lobbyists who he had cracked the whip on tax evaders.
Sisodia wrote to LG for nullifying the government's proposal to appoint Ankur Garg as a new VAT chief. The AAP leaders also met Union Home Minister Rajnath Singh and submitted a memorandum which says that abrupt transferring VAT chief is a violation of existing norms.