Former Asian Games Silver medalist Manpreet Singh has been pulled out of World Military Test after failing a drug test administered by National Anti-Doping Agency (NADA).
Manpreet, who is the member of Services Sports Control Board (SSCB) has travelled with the team to compete in Military World Games in Mungyeong, South Korea. However he is eligible to compete till the result of the second phase dope test is revealed.
However his name has been taken off from the participation list and now he is facing 2 year ban following a hearing by NADA.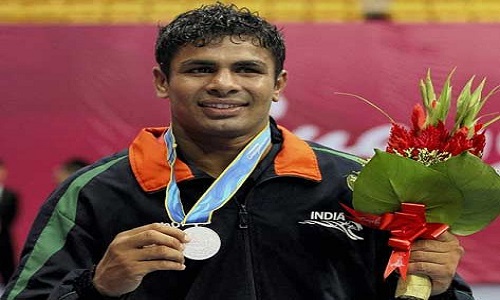 "Yes, he has failed a NADA dope test and it was because of a cough syrup that he was taking for a recent ailment. As per the NADA report, he is free to compete as he has sought a B sample test," a source in the Army Sports Institute, where SSCB boxers train, told PTI.

"But it is his call whether he wants to because if the B sample also comes positive than his performance in the Games would count for nothing," he added.

Former National Championship has a clean record during his entire career had recently cleared a doping test during the Asian Championships.
Manpreet has blamed for his ignorance for accidentally taking cough syrup when he was caught cold without the advice of any doctor few days before his departure.
India's top Badminton player Aparna Popat was  also banned for a period of nine months in 2000 after failing in dope test in a similar incident after taking medicine for cold.
Geetha Rani, Weightlifter was recently caught in doping test in April.