M-Indicator App Apk Download For Android
Good news for the people who are travelling through Mumbai MMTs. Now you can now get the real-time updates on the Mumbai local trains with new updated m-Indicator App. With the help of this latest M-Indicator Application, people can get the updates of all train schedules across the Mumbai city.This application can be very much useful for the passengers which travel through metros and local trains regularly in Mumbai city. Police Commissioner Datta Padsalgikar launched the new features on m-Indicator App. As per the official report currently the app is used by over ten million people. Now all the Suburban passengers can get instant information on both Western and Central railway services through this latest m-Indicator Android app.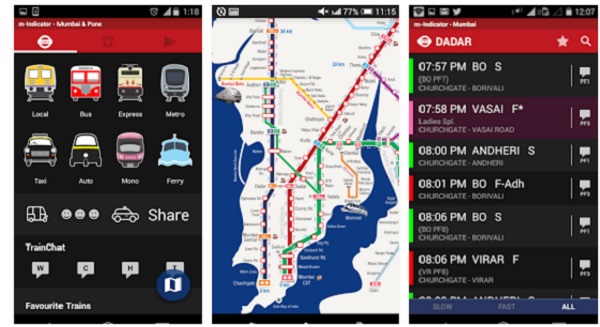 Get Mumbai Train Timetable Real-time updates With m-Indicator App
m-Indicator App is an user-friendly app.Live information is initiated by users while travelling by train. This process is called as crowd-sourcing.This m-Indicator app would be a big advantage to all Mumbai Suburban passengers and long distance travellers. As with free Wi-Fi are installed at all major railway stations m-Indicator App can be connected without any issue. This app is regularly updated with the latest train timetables, long-distance trains from Mumbai.
UP Samajwadi Party Free Smartphone Yojna Online Booking 
The m-Indicator App will provide all the information to the passenger as soon as they enter the railway station, it gives notification of  free wi-fi availability, station name, and train timings, so the passenger can get the information on the train for which he wishes to board. The app also helps the passengers to locate station services on Google Maps.